Do you experience pelvic pain or suffer from urinary incontinence? Pelvic pain may present itself as pain in the pelvic floor, lower back or hip area while sitting, walking, exercising, urinating or during intercourse. Do you suffer from leaking of urine or feces when coughing/sneezing, jumping or during exercise?
If yes, you may be suffering from a pelvic floor muscle dysfunction. Muscles of the pelvic floor can become weak or overstressed, potentially leading to pain in the pelvic area and urinary incontinence. Damaged pelvic floor muscles may be caused by childbirth, aging, or illness, to name a few examples. The symptoms of a pelvic floor muscle dysfunction may improve with proper physiotherapy treatment.
You can expect a thorough evaluation of your condition and the symptoms you present with, how your current habits relate to the symptoms you are experiencing, an assessment of the muscles in the low back, abdominal and pelvic floor region and if needed an internal examination to assess pelvic muscle function. After this is complete a treatment program will be outlined to help with the condition and symptoms you are experiencing.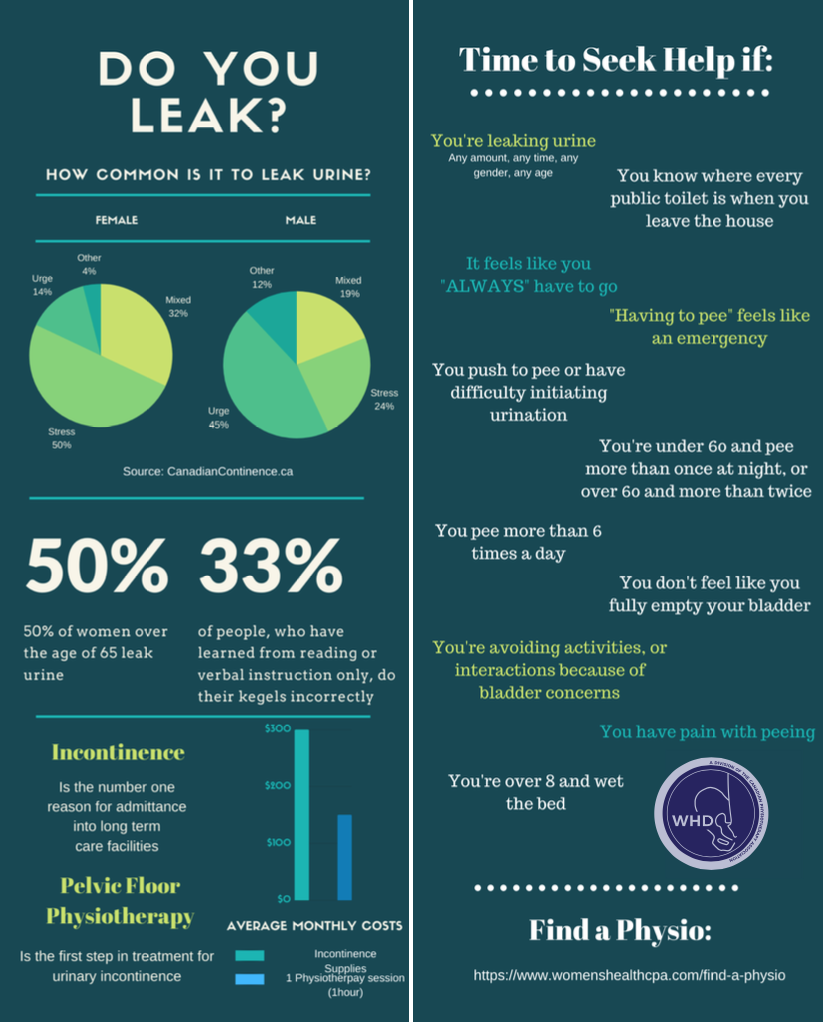 ---
Want to Book an Appointment?
Book Now!