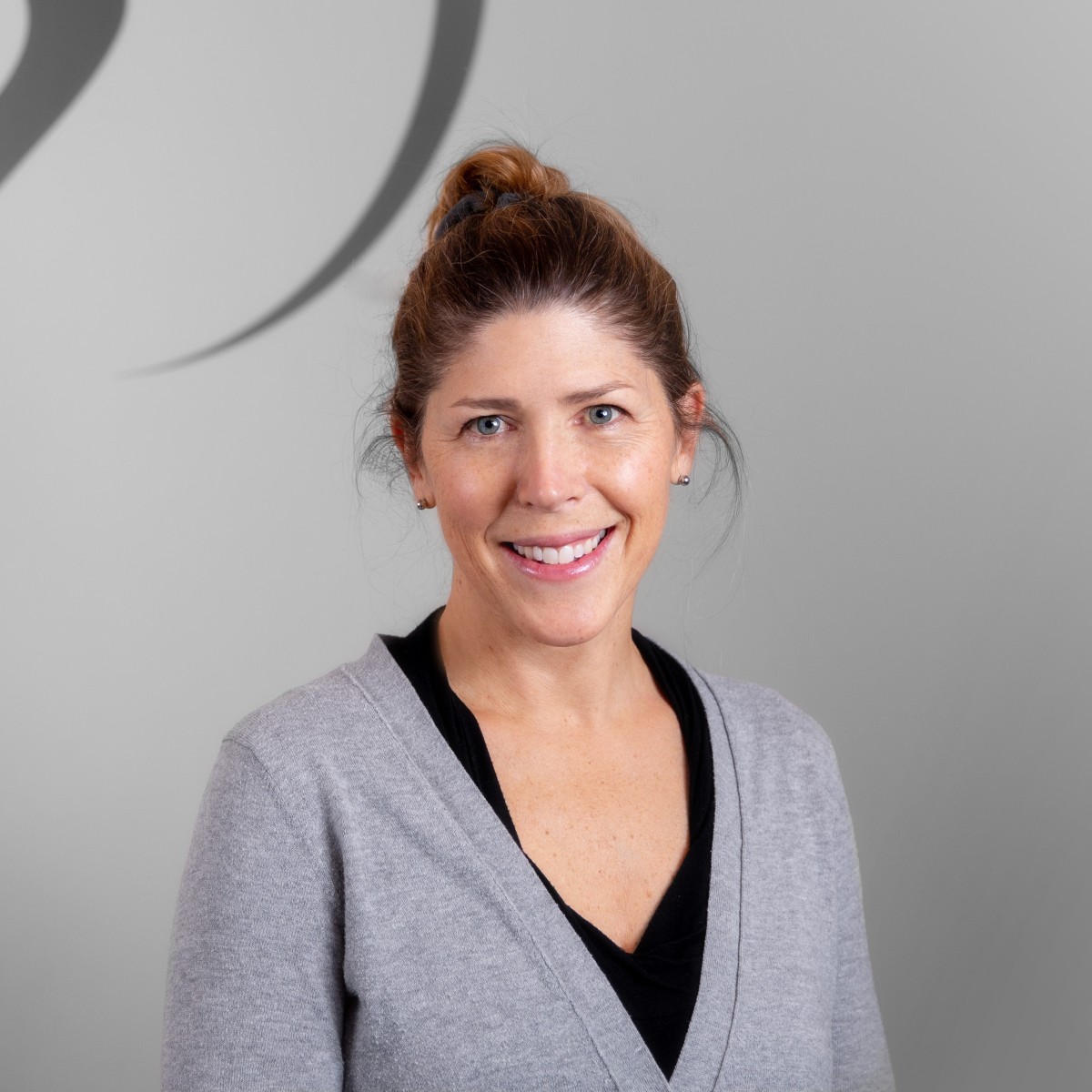 Meet Patty
Patty is a clinic aide at Physio One Health Clinic.
---
Patty was born and raised in Truro and was lucky enough to be part of an exceptionally-gifted athletic and community-minded family.
Patty herself is a gifted athlete who now plays all sports. Whether she has played them competitively in the past or not, she plays them with ease, grace, and finesse, and she never loses sight of the goal – winning! (haha!) This competitive attribute and love of sport no doubt comes, in large part, from her mom, who continues to play tennis regularly in her 80s!
Patty graduated from CEC in 1988 and while there was a soccer, basketball, track & field team member from 1986-1988. Patty then went on to Acadia where she graduated in 1992 with her Bachelor of Physical Education and a major in Sports Science. She played for the Acadia Varsity Women's Basketball team from 1988-1992 and was a NS Canada Games team member in 1989.
After graduating, she was the assistant coach for the women's basketball team at the University of Manitoba, as well as Saint Mary's University between 1992-1999. Patty also worked various roles in a 16-year career at Worker's Compensation Board (WCB), with her last few years there as a Case Manager.
Patty started work at Physio One when it first opened, and then took some time off for family (she's now married with a son) before coming back to Physio One part-time in 2017.
Patty is a fan of all sports… She actively supports local teams, especially basketball, whether it be cheering in the stands or volunteering on the sidelines. Patty also enjoys skiing in the winter and camping with family in the summer.
---
Want to Book an Appointment with us?
Book Now!