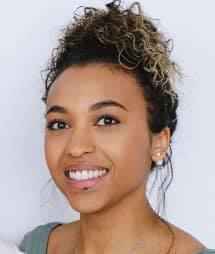 Meet Jessica
Jessica is an Occupational Therapist at Physio One Health Clinic.
---
Jessica graduated from Acadia with a bachelor of Kinesiology in 2015 and completed her MSc in Occupational Therapy at Dalhousie in 2022.
Jessica started her career working as a personal trainer at Goodlife Fitness. After completing her bachelor of Kinesiology, Jessica began working with Physio One as a Kinesiologist before returning to school for her MSc. Now graduated, Jessica is back at Physio One working as an Occupational Therapist.
Jessica grew up in Truro but now lives in Dartmouth. She enjoys working out, playing recreational sports, exploring the culinary scene as a self-professed foodie, and spending time with her puppy.
---
Want to Book an Appointment with Jessica?