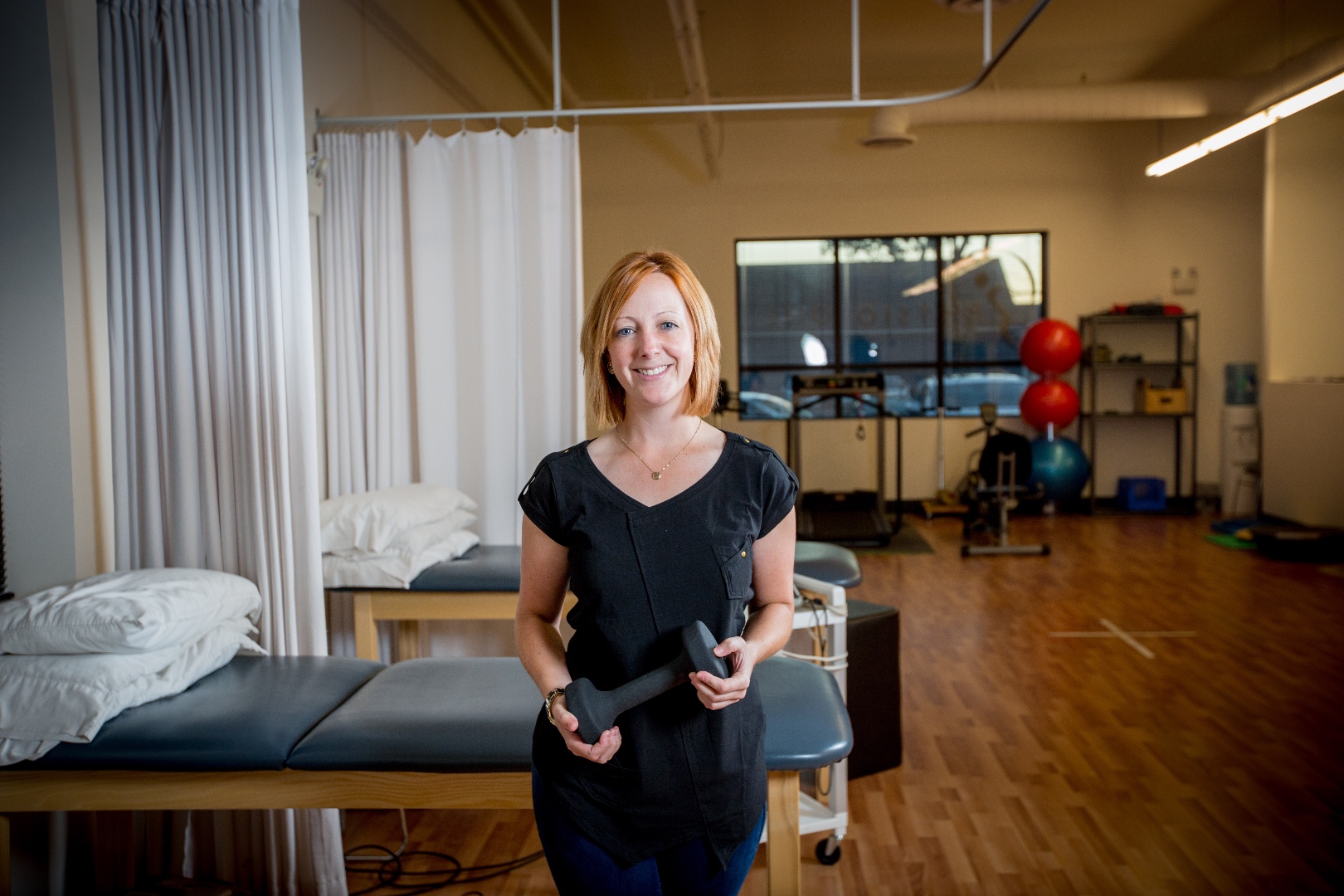 Meet Heather
Heather is a physiotherapist and athletic trainer at Physio One Health Clinic.
---
After growing up in Valley, NS, Heather headed to Long Island University, Brooklyn campus on a golf scholarship, where she graduated with a BSc/MSc in Athletic Training and Sports Sciences in 2009 and became a licensed Athletic Trainer the following July. Heather worked as an Athletic Trainer intern at Coastal Carolina University, Myrtle Beach, SC in 2009-2010, and was the Assistant Athletic Trainer at Chowan University, Murfreesboro, NC, from 2010-2012. After spending time in the states, Heather came back to Canada to complete her MSc in Physiotherapy from Dalhousie University in 2014.
Heather has additional qualifications in the following areas: acupuncture, Chronic Pain Management, Athletic Taping, Complete Concussion Management™, and has completed advanced certifications through APTEI in Cervico-Thoracic, Upper-Extremity, and Lower Extremity.
Heather won the NSPA Recent Graduate Award in 2016, and is in her 3rd year as the Ladies' Rep on the Truro Golf Club Executive and is very active with volunteering at the club. Heather currently resides in Elmsdale.
---
Want to Book an Appointment with Heather?
Book Now!