Ainsley Mullen, PT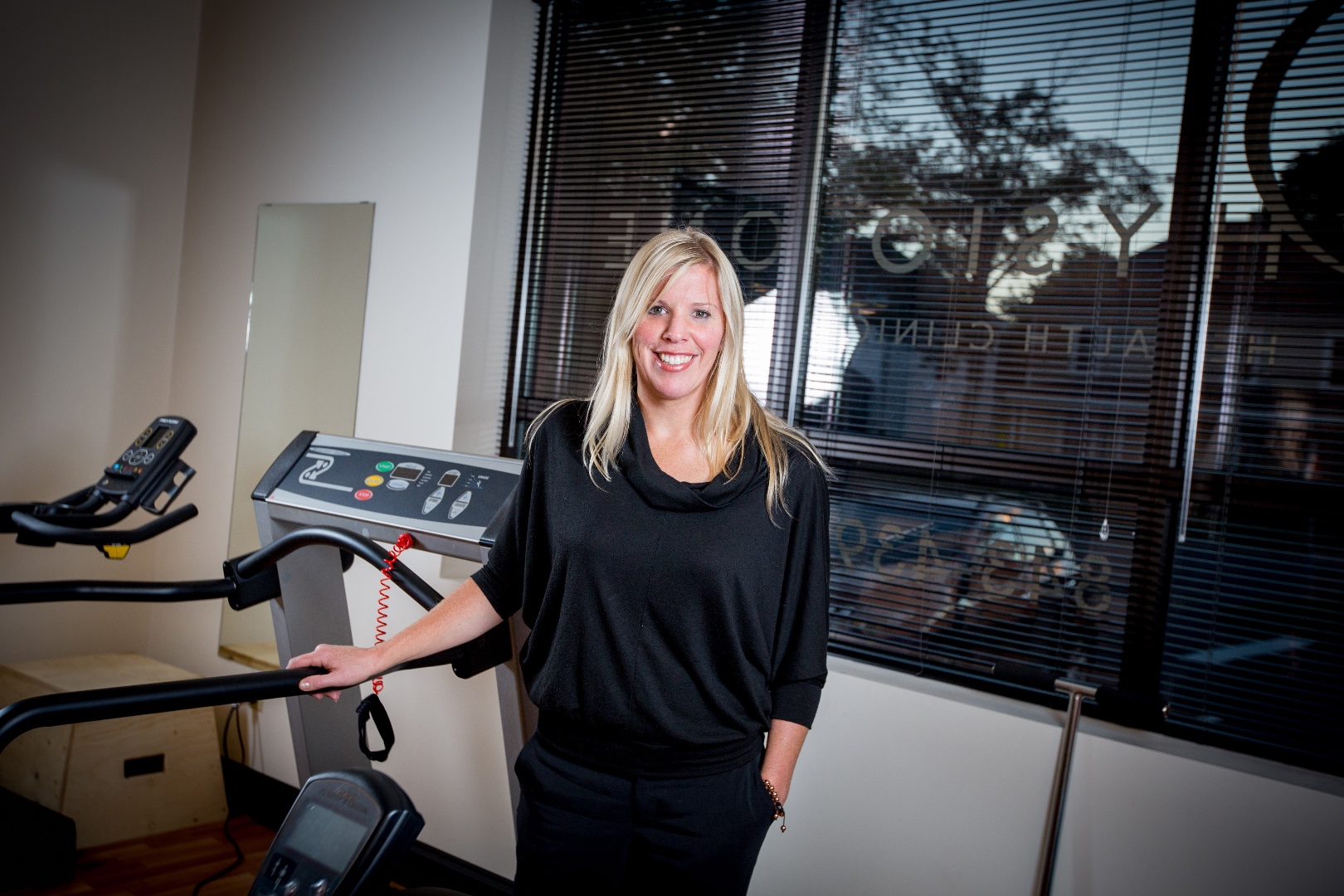 Ainsley is co-owner and physiotherapist at Physio One Health Clinic.
Craig White, PT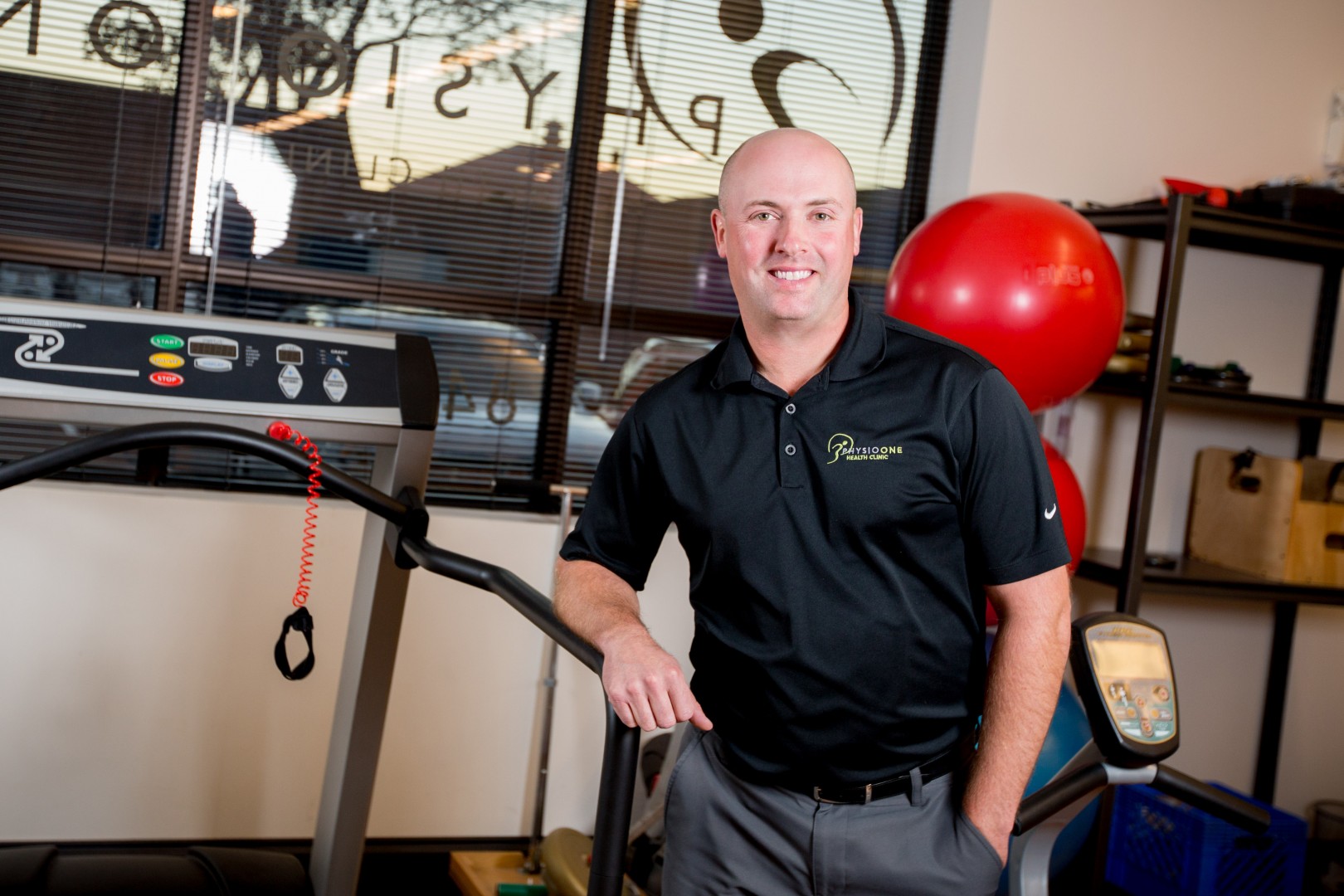 Craig is co-owner and physiotherapist at Physio One Health Clinic. Born and raised (and now resides) in Hilden with his wife Jennifer and two kids Ewan and Clara. Craig completed his Bachelor of Kinesiology at Acadia in 2000 where he played CIS soccer, and went on to complete his BSc in Physiotherapy at Dalhousie, graduating in 2003. Since then, he has worked in both private and hospital settings as a physiotherapist in the town of Truro.
Craig's professional interests include: Pain Science/Persistent Pain, Sports Injuries, Musculoskeletal injuries, Concussion Management, and Vestibular Rehab.
In his spare time, Craig enjoys coaching minor hockey, softball, and soccer. Craig is also a board member of the Nova Scotia College of Physiotherapists.
Beth Greatorex, PT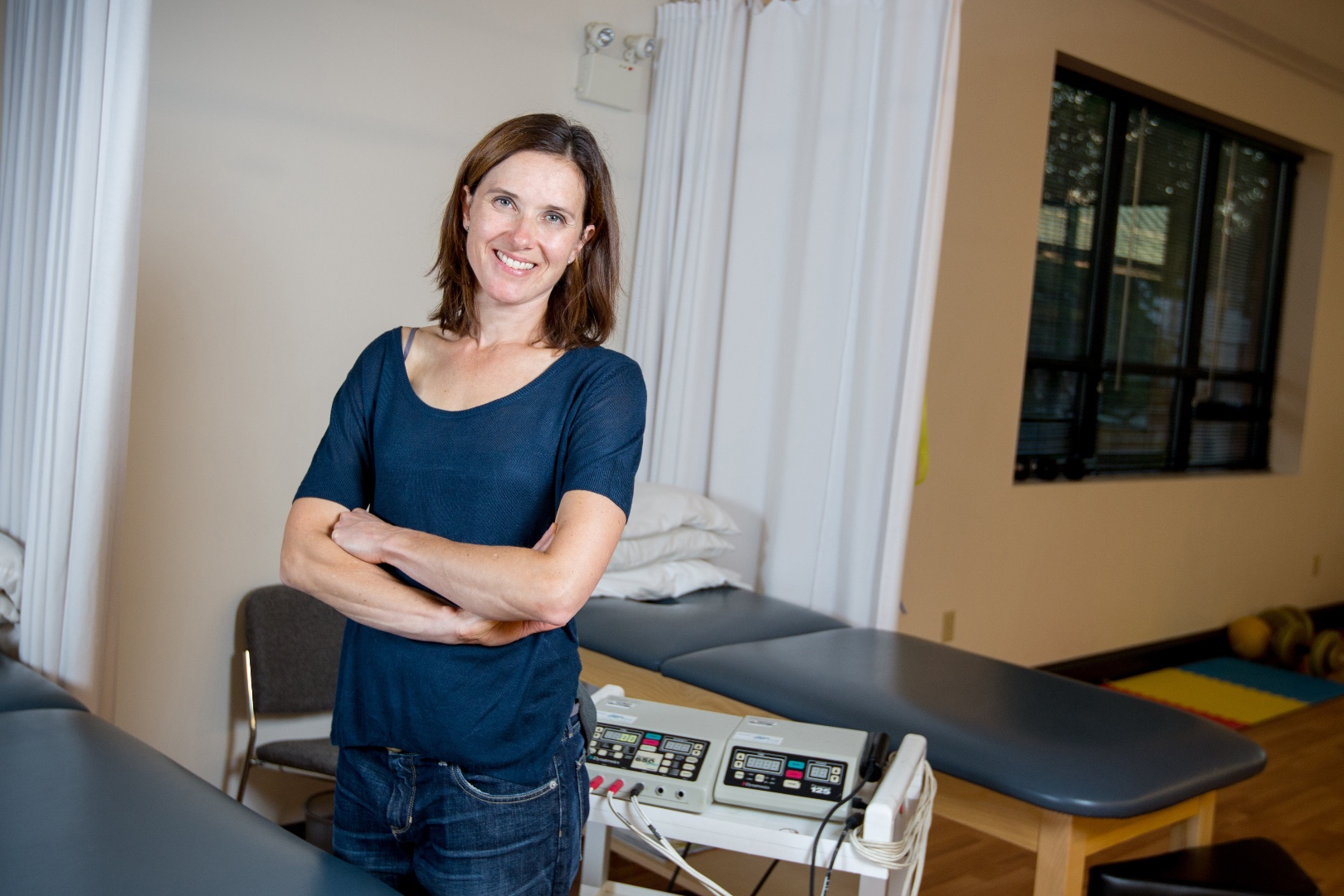 Beth is a physiotherapist at Physio One Health Clinic. After graduating from Western University in 1997, Beth worked a physiotherapist in a private clinic in Dartmouth for 10 years, and have been both in the private and hospital setting in Truro for the past 10 years. Beth loves being active. The apple doesn't fall far from the tree, because she has three kids who are heavily involved in the sport scene in Truro: Truro Minor Hockey, Colchester Basketball Association, Truro Golf Club, Volleyball, Soccer, and Basketball. She is involved with the basketball association as treasurer and registrar.
Beth's professional interests include: orthopaedics, sports physiotherapy, vestibular rehab, women's health, acupuncture, and running assessments.
Heather Pothier, PT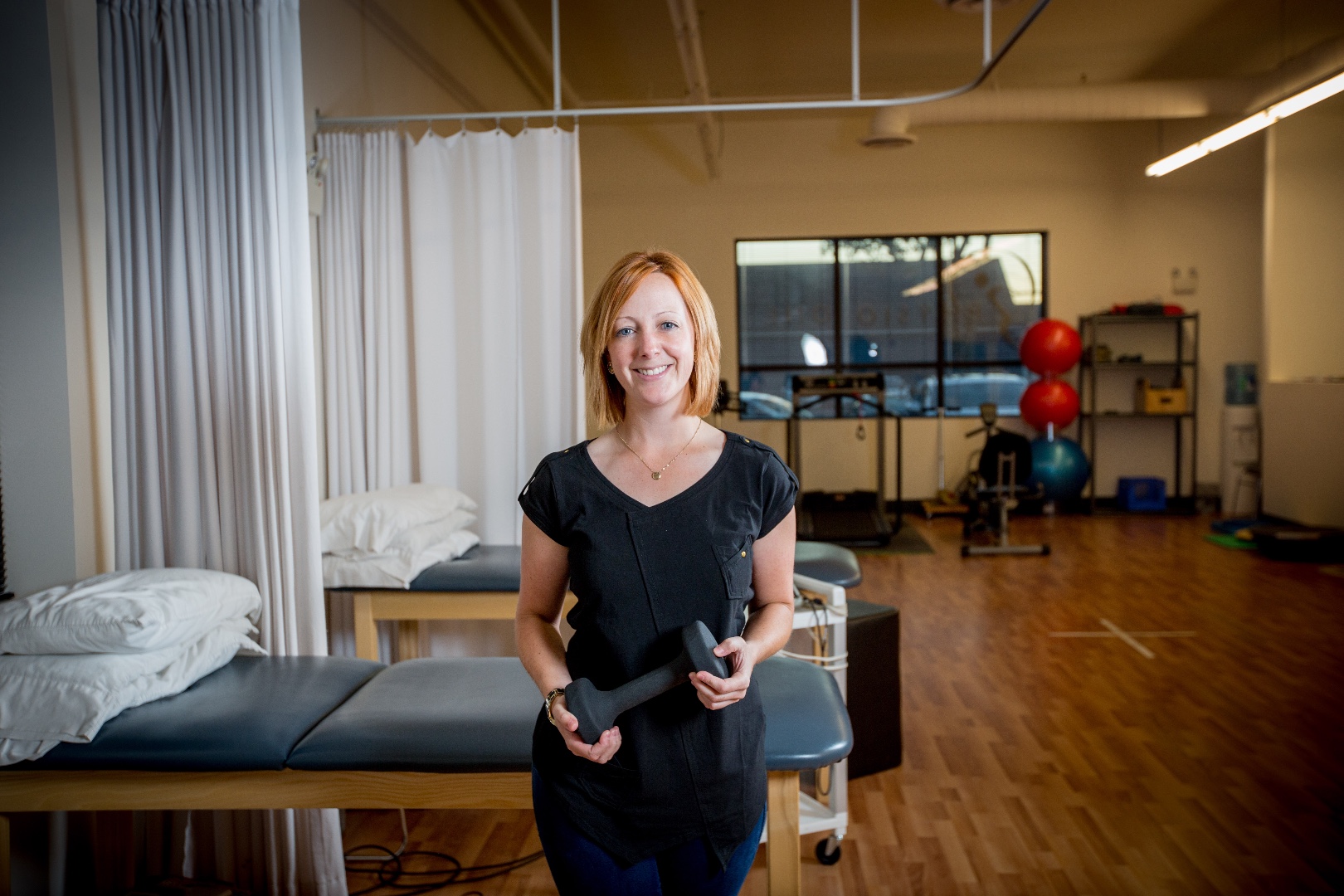 Heather is a physiotherapist and athletic trainer at Physio One Health Clinic. After growing up in Valley, NS, Heather headed to Long Island University, Brooklyn campus on a golf scholarship, where she graduated with a BSc/MSc in Athletic Training and Sports Sciences in 2009, and became a licensed Athletic Trainer the following July. Heather worked as an Athletic Trainer intern at Coastal Carolina University, Myrtle Beach, SC in 2009-2010, and was the assistant Athletic Trainer at Chowan University, Murfreesboro, NC, from 2010-2012. After spending time in the states, Heather came back to Canada to complete her MSc in Physiotherapy from Dalhousie University in 2014.
Heather as additional qualifications in the following areas: acupuncture, Chronic Pain Management, Athletic Taping, Complete Concussion Management™, and has completed advanced certifications through APTEI in Cervico-Thoracic, Upper-Extremity, and Lower Extremity.
Heather won the NSPA Recent Graduate Award in 2016, and is in her 3rd year as the Ladies' Rep on the Truro Golf Club Executive and is very active with volunteering at the club. Heather currently resides in Old Barns.
Chauntelle Melong, PT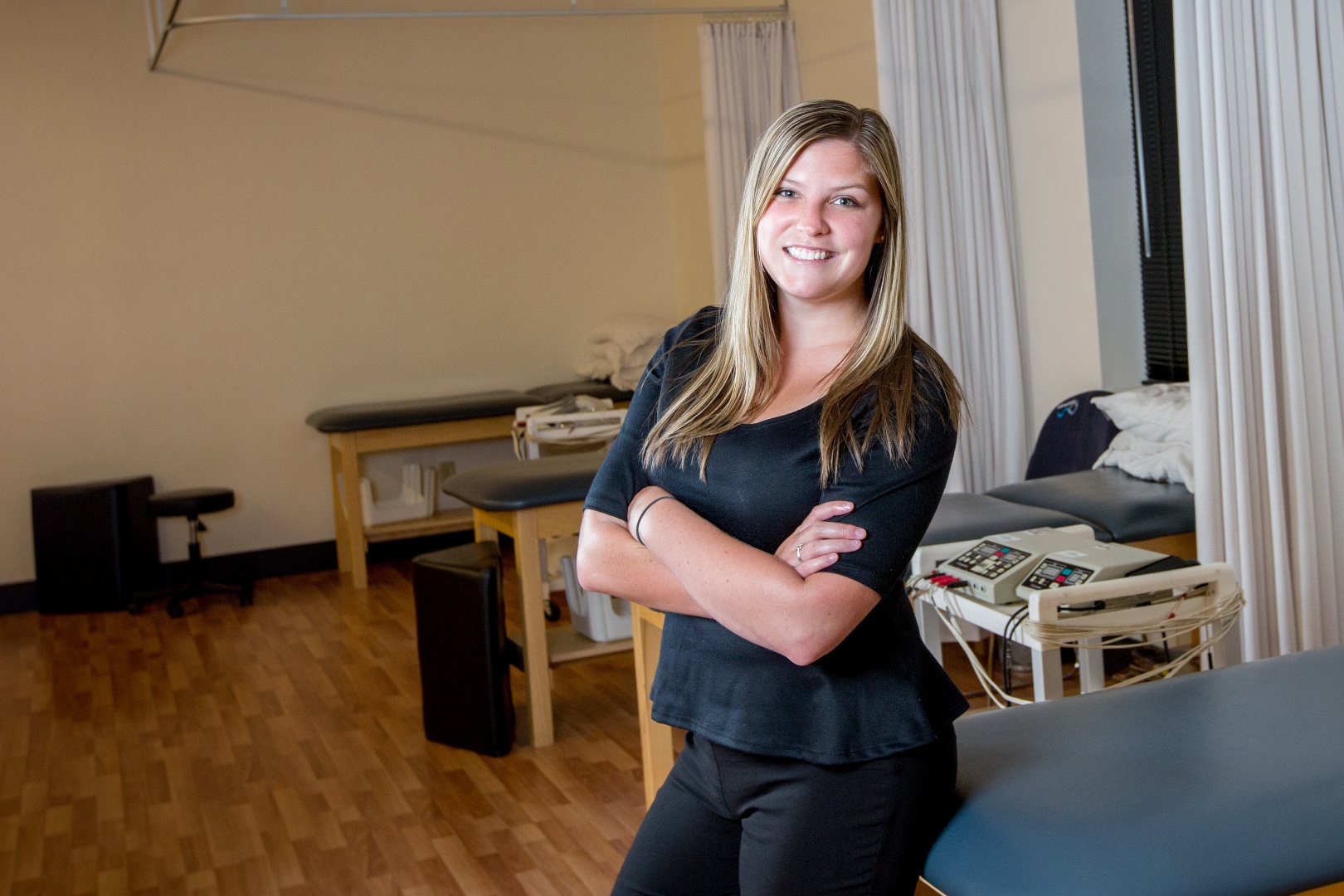 Chauntelle is a Physiotherapist at Physio One Health Clinic. Chantelle completed her undergraduate studies at Dalhousie University, with a BSc in Kinesiology with First Class Honours in 2013. She went on to continue at Dal, and completed her MSc in Physiotherapy there in 2015. During her undergrad, Chauntelle was awarded the University Medal in Health and Performance, the CSEP Undergraduate Student Award, the Dr. M. J. Ellis award, and the Women's Division Dalhousie Alumni Association Medal. During her MSc in Physiotherapy, she was awarded the Cardio-Respiratory Award.
Chantelle is originally from Havre Boucher, NS, and has lived in Truro since completing her studies in 2015. In her free time, Chauntelle loves to play volleyball, badminton, softball, squash, and has a new interest in golf. She also enjoys travelling.